13 Oct

WOD – Thursday, 14/10/10

Incrementing ladder:
Kettlebell Swing (24/16kg)
then
Unbroken Pullups
Beginning at 1 KB swing in the first minute, increase the number of reps by 1 each minute until you are unable to complete the required number of reps within the minute. Then, starting at one pullup, continue in the same fashion, however, the pullups must be unbroken.  That is, once you drop off the pullup bar your workout is ended (except for the cheering on of others if any remain in motion).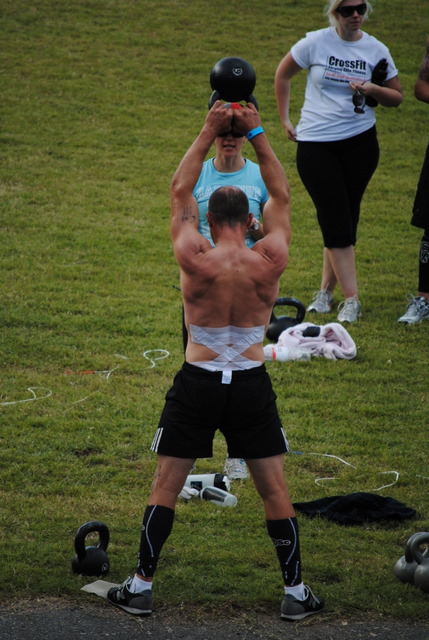 Post number of completed rounds to comments.