23 Sep

WOD – Friday, 24/09/10

5 rounds for time:
12 Shoulder press (40/30kg)
9 Pullups (strict)
6 Front Squats (Bodyweight)
Each time the bar is lowered below shoulder height during the press, grip is released from the bar during pullups or the bar is racked during the squa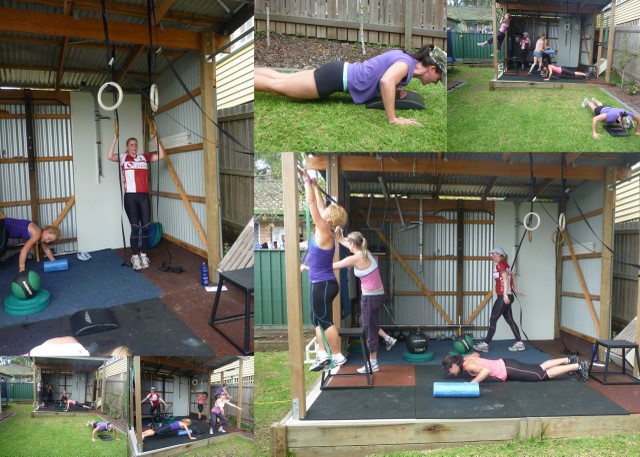 ts, a penalty of 15 kettlebell swings (24/16kg) must be performed before resuming the exercise.
Post time and number of penalties to comments.
Mid-Murph – still going strong.